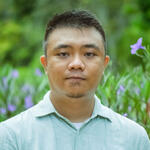 Seth Marquin Busque
I'm a professional software developer, a freelance graphic designer and a hobby photographer.
What I Do

I am a professional Full-Stack Software Developer capable of creating software solutions on any industry by providing secure, robust and rich enterprise software systems that can run through the web or through native applications.

I am a freelance Graphic Designer with experience in creating print advertisements, product packaging design, branding, and merchanise for local events.

I am a hobby Photographer that takes pride in capturing stunning portraits, landscapes, and covering local events.
Find more of my works by checking out my portfolios below.
About Me

I am a Research and Development Supervisor at Advanced World Systems, Inc., currently living in Cebu City, Philippines.

I graduated with a Bachelors Degree in Computer Science from the University of the Philippines.

You can check my professional profile though my LinkedIn.
Get in Touch
Follow me on social media for new posts and works.
If any of my photos on Unsplash helped you in any way, I appreciate if you can buy me a beer through PayPal!
If you find any of my works to your interest and would like to know if I can share my skills for your next project give me a heads up on the links down below or send me an e-mail at [email protected].